BOMBARDIER
FULL RUBBER TRACKED HEAVY DUTY
SNOWBLOWER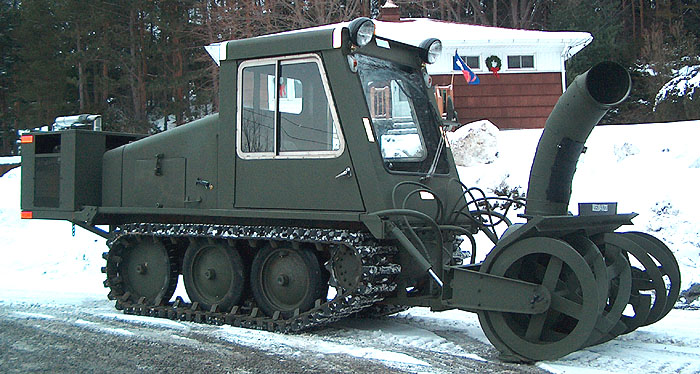 MODEL: RHS-500SW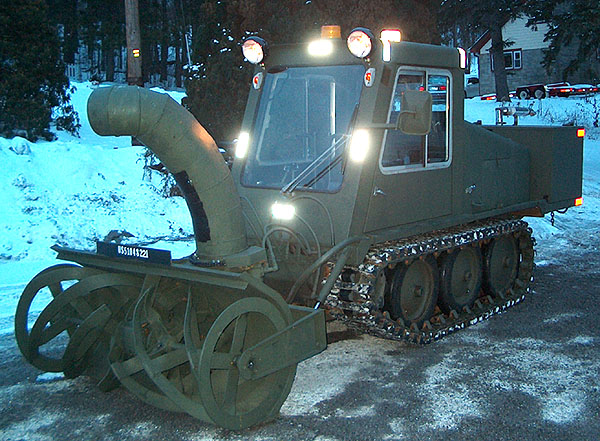 ONLY 1000 HOURS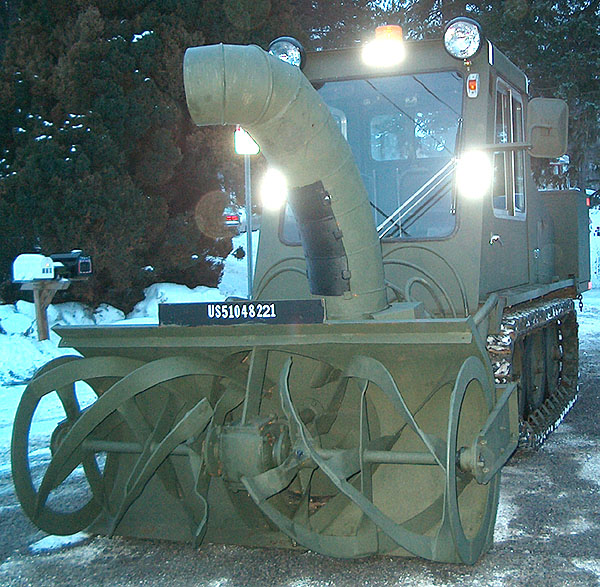 WILL BLOW SNOW AT A RATE OF 8.3-TONS PER MINUTE OR 500-TONS PER HOUR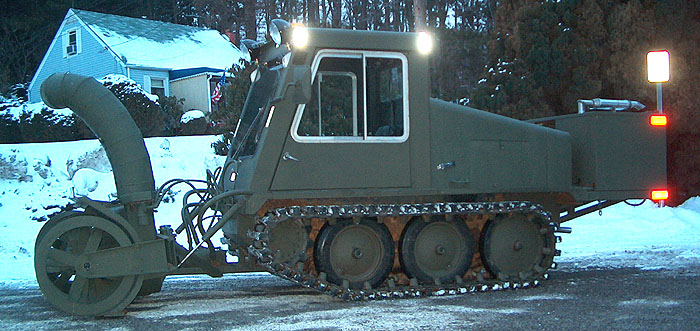 * 360-DEGREE ROTATING BLOWER CHUTE *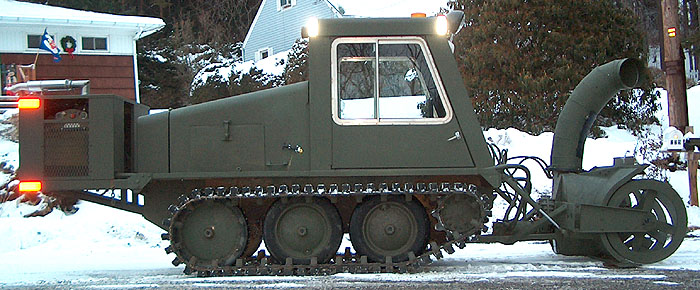 SPECIFICATIONS:
ENGINE: FORD; MODEL 300 IN-LINE 6-CYLINDER GASOLINE LIQUID COOLED; THIS ENGINE DRIVES THE HYDRAULIC PUMPS FOR THE HYDROSTATIC DRIVES, THE BLOWER CHUTE ROTATION MOTOR AND THE UP/DOWN CYLINDERS FOR THE BLOWER.
TRANSMISSION: HYDROSTATIC FORWARD AND REVERSE WITH SELECTION OF SPEED.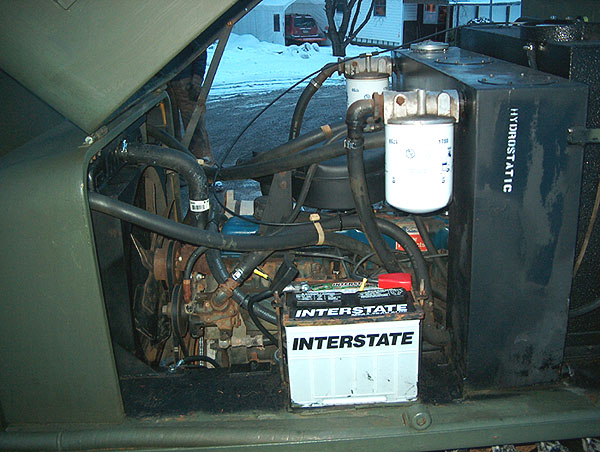 CHASSIS: TOBOGGAN TYPE WELDED WITH INTEGRATED ROLL OVER PROTECTIVE STRUCTURE OR ROPS .
DRIVES: 2-FRONT LEFT AND RIGHT MADE OF RUBBER AND FABRIC
STEERING: INDEPENDENT CONTROL OF EACH TRACK THROUGH 2-TEE BAR LEVERS THAT CONTROL WET BRAKE CLUTCHES.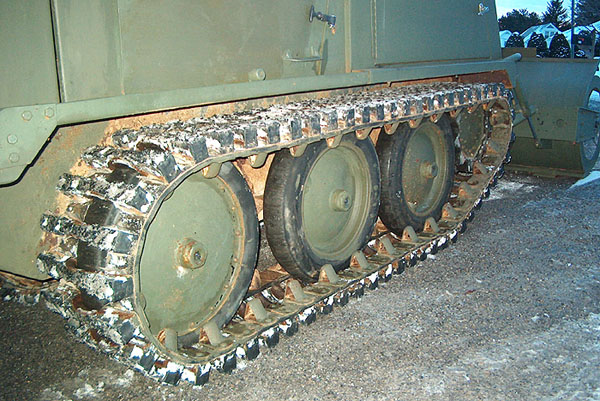 SUSPENSION: SPRING TANDAM WITH TENSIONER FOR TRACKS AND SIX WHEELS.
TRACKS: 14-INCHES WIDE ENDLESS RUBBER TRACKS WITH STEEL WIRE REINFORCEMENT.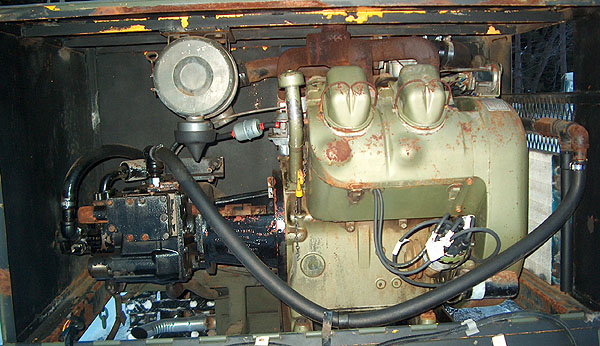 BLOWER ENGINE: ONAN 4-CYLINDER GASOLINE AIR COOLED WHICH DRIVES THE HYDRAULIC PUMP FOR THE BLOWER ONLY.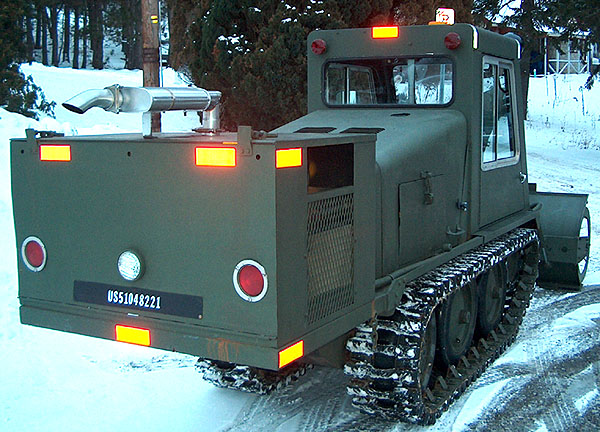 Features: All hydraulic elevating, rotating front blower; ROPS cage; All in the cab hydraulic controls; One strobe amber light; One 20-gallon fuel tank; Personnel cab heater with defroster; 2-main plow lights with high/low beam; 1-man all view window cab with ROPS; Full instrumentation ( oil temps, coolant temp, amp, fuel, hour gauges ); Drivers adjustable seat; Electric wiper; One rear spot light, Rear clearance lights, Brake lights, Four way flashers, Max speed is 19 mph, Max grade uphill is 55-percent and side hill is 35-percent.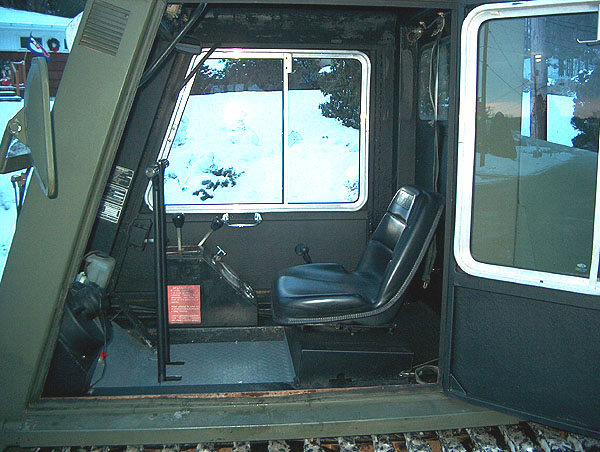 General: The Bombardier has been completely serviced and reconditioned to a like new state with everything tested and functioning properly. All new oils, belts, filters, antifreeze (-45'F), gear lube, grease, battery, etc. All components (engines, tracks, drives, pto boxes, pumps, etc.) have been inspected and tested and replaced if necessary to assure top performance and reliability for years to come. Exterior color is forest green with safety white/red trim. Sold on a notarized bill of sale only.
To view the above vehicle please contact me at
email naglich@windstream.net or phone 814-834-1018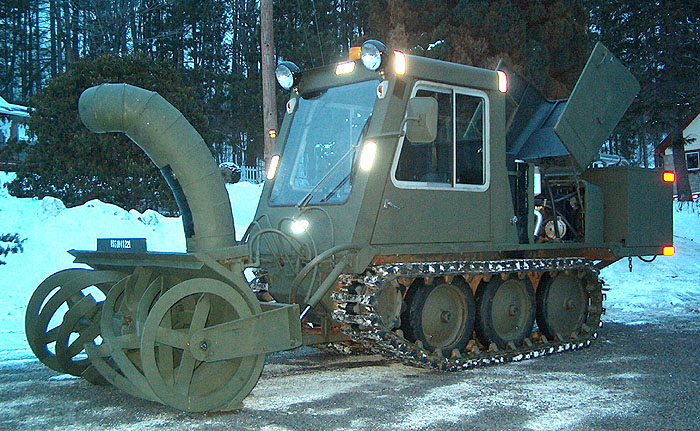 Remember all you need to blow your competition out of business is this
SUPER BOMBARDIER!!!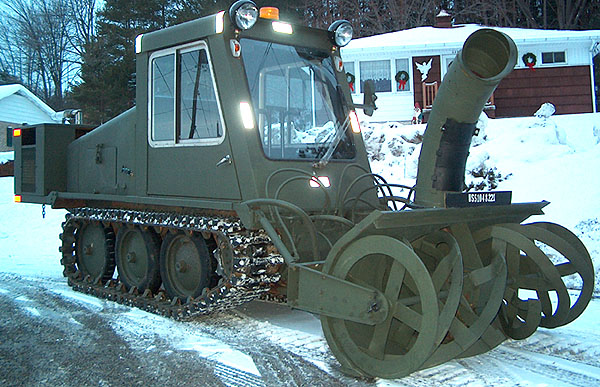 Home - 4x4 Trucks - Heavy Duty 6x6 Trucks - Oshkosh Snow Plow Trucks - Wreckers and Cranes - Parts