M-715 KAISER-JEEP 4X4 CARGO TRUCK
* ALL-WHEEL-DRIVE *
* 1-1/4 TON LOAD RATING *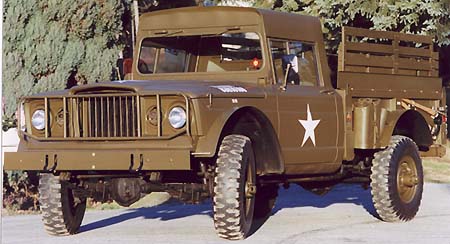 SPECIFICATIONS: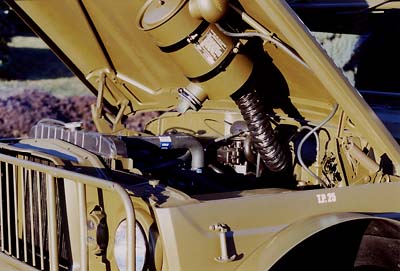 Clutch: Dry plate 10-½", 296 ft. lbs.

Transmission: Warner Gear: Model T-98A; Type: 4-speed, Syncromesh.

Transfer Case: New Process: 200 series; Ratio: High 1.00:1, Low 1.91:1; Manual front axle engagement.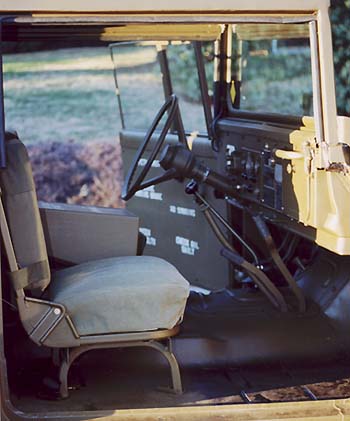 Axles: Type: Full-floating; Front: Dana Model 60; Rear: Dana Model 70; Ratio: 5.87:1.

Electrical system: 24 volt; Alternator: 60 amp; Waterproof.

Tires: Size:900 x 16; 8 ply rating; Military non-directional tread.

Brakes: Wagner; Type: hydraulic; Style: drum.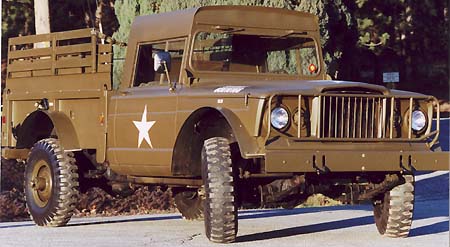 FEATURES: Factory hardtop cab, New personnel hot water cab heater, 4 new 900 x 16 tires and tubes, 28-gallon fuel tank, Rear cargo troop seats, New canvas seat covers, New rubber door seals, New pioneer tools: shovel, axe, mattock, 5-gallon jerry can, New stencils.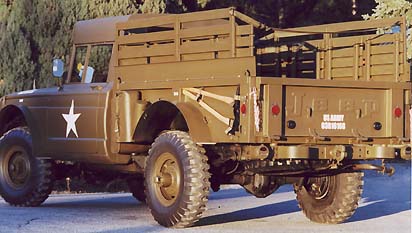 GENERAL: This truck has been fully reconditioned to a like new state with everything tested and functioning properly. All high wear items have been either replaced or rebuilt to like new specs along with complete greasing and inspection of all components. All new oil, filters gear-lube, batteries, antifreeze, hoses, etc. have been replaced. The exterior is finely finished in semi-gloss olive drab with all the correct white stenciling.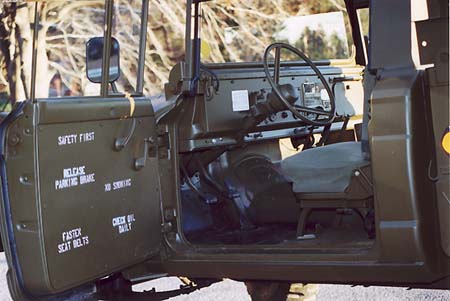 THIS TRUCK IS SAID TO BE
"SIMPLY THE BEST"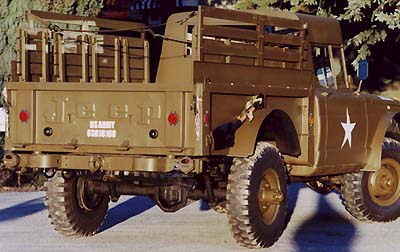 THIS IS NOT FOR SALE
Home - Meduim Duty 6x6 Trucks - 6x6 Heavy Duty Truck Tractors - Heavy Duty 6x6 Trucks - Oshkosh Snow Plow Trucks - Wreckers and Cranes - Parts