YOU HAVE COME TO THE RIGHT PLACE FOR YOUR
ROLLS ROYCE PARTS
WE CARRY MOST PARTS FOR ALL ROLLS ROYCE MOTOR CARS AND SOME FOR THE BENTLEY.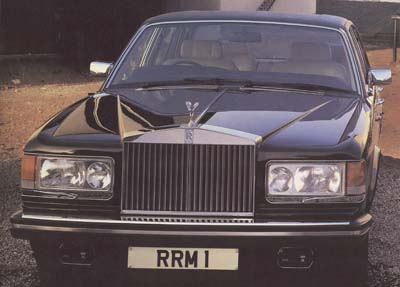 WE HANDLE MOSTLY FROM 1982 TO PRESENT FROM THE SILVER SPIRIT TO THE SILVER SPUR TO THE MAGNIFICANT CORNICHE.

WE ALSO HAVE SOME EARLIER SHADOW AND CLOUD PARTS BUT NOT MUCH IS LEFT. OUR PARTS ARE EITHER NEW OR USED BUT ARE BOTH OF HIGH QUALITY.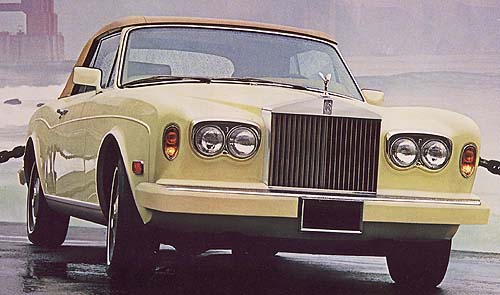 AS YOU ALL KNOW THE PARTS ARE BECOMING HARDER AND HARDER TO FIND AS ARE THE FINE MOTORCARS AND WHEN WE RUN OUT THAT WILL BE THE END FOR US TOO.
REMEMBER WE HAVE OVER 20 YEARS WORTH OF
ROLLS ROYCE EXPERIENCE.
YOU CAN CONTACT JOHN VIA THREE WAYS: